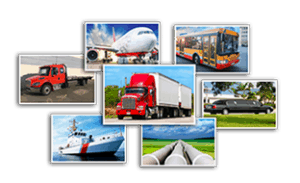 Our local DOT drug and alcohol testing centers are located in Fair Haven NY and the surrounding areas providing DOT drug testing, DOT alcohol testing and DOT physicals for all DOT modes regulated by Part 40. Same day service is available at our Fair Haven NY DOT drug testing facilities and most of our DOT drug testing locations are within minutes of your home or office.
What type of DOT Testing is required?
Coastal Drug Testing provides DOT pre-employment, random, post-accident, reasonable suspicion and return to duty testing at our Fair Haven NY DOT drug testing centers.
If you hold a CDL license, a large, medium or a small trucking company, Coastal Drug Testing has a complete DOT compliance package which includes all the requirements to comply with CFR 49 part 40.
All Coastal Drug Testing DOT drug testing centers utilize SAMHSA Certified laboratories and a licensed Medical Review Officer as required by DOT part 40 regulations.
The U.S Department of Transportation (DOT) requires that all DOT regulated "safety sensitive" employees have a negative DOT pre-employment drug test result on file and be actively enrolled in a DOT approved random drug and alcohol random testing pool (consortium).
In addition, if a DOT regulated company has more than one "safety sensitive" employee, the employer must also have a written DOT drug and alcohol policy along with an on-site supervisor that must have completed a reasonable suspicion supervisor training program.
On the road and need a DOT Drug or Alcohol test? No Worries!
To be compliant with DOT regulations, a company's DOT drug and alcohol testing program must have the following components:
Employee Drug Testing
Written Drug and Alcohol Policy
Supervisor Training
Substance Abuse Referral
Employee Education
Random Selection Program
Post Accident Testing
Designated Employer Representative
Federal Chain of Custody Forms
Part 40 Regulations on File
The Department of Transportation (DOT) has specific drug and alcohol testing requirements for the all transportation modes all DOT agencies.
Our modes included are:
Federal Motor Carrier Safety Administration (FMCSA)
Federal Aviation Administration (FAA)
Federal Transit Administration (FTA)
United States Coast Guard (USCG)
Pipeline and Hazardous Materials Safety Administration (PHMSA)
Federal Railroad Administration (FRA)
Are You Enrolled in a DOT Consortium?
Individuals who are employed in a position designated as "safety sensitive" must be actively enrolled in a random drug and alcohol testing program. Oftentimes, covered employees will join a group of other DOT regulated employees in a random testing program and this is referred to as a DOT Consortium. Generally, an employer who has less than fifty employees or single operators will join the consortium which will comply with the random drug and alcohol testing requirements of 49 CFR Part 40. Employers that have over 50 employees who are regulated by Part 40 may elect to be enrolled in a "stand alone" random testing pool.
The DOT consortium is cost effective and complies with all requirements of 49 CFR Part 40 which mandates that all "safety sensitive" employees be enrolled in a random drug and alcohol testing program.
The Department of Transportation (DOT) has strict regulations requiring regulated companies and independent operators (CDL License Holders) to be an active member of a DOT drug and alcohol Consortium and failure to comply with these regulations can result in significant fines and other DOT sanctions.
We are fully versed in the DOT procedures for pre-employment drug testing, random drug testing, reasonable suspicion drug testing, post-accident drug testing, return to duty drug testing and follow up drug testing.
DOT regulated companies with multiple safety sensitive employees must also have an employee within the company who is assigned as the "designated employer representative" (DER). This is the person responsible for removing any DOT "safety sensitive" employee who is covered by 49 CFR Part 40 from performing a DOT safety sensitive position when a positive drug or alcohol test result has occurred or an employee has refused to take a required DOT test.
If you have recently become a DOT regulated company, within the next 18 months the Department of Transportation (DOT) will conduct a "new entrant" inspection to ensure that you are in compliance with all DOT regulations including the drug and alcohol testing requirements. If you are currently a DOT regulated company, you are subject to regular inspections to ensure compliance.
Avoid DOT fines, penalties and be complaint with all DOT drug and alcohol testing regulations! Coastal Drug Testing can assist small, medium and large DOT companies in complying with all requirements of 49 CFR Part 40.
DOT Drug Testing Locations in Fair Haven NY
(Don't see a location near you? Call us (800) 828-7086)
Fair Haven is a village located on the southern shore of Lake Ontario in Cayuga County, New York, United States. The population was 745 at the 2010 census.[2] Fair Haven is within the town of Sterling and is northwest of Syracuse. The village is on Little Sodus Bay, an arm of Lake Ontario.
The village first gained prominence as a port on the south shore of Lake Ontario. The openings in the sand bars on Little Sodus Bay were widened and protected by jetties in the middle of the 19th century, thus improving the shipping capabilities of Fair Haven. The west pier was later marked with a wooden outer lighthouse with a fourth order Fresnel lens and 1n 1873 a light keepers house was built on shore which still stands. Sometime later an inner lighthouse was added.
The Southern Central Railroad served Fair Haven, from 1872 until 1887 when it was absorbed by the Lehigh Valley Railroad. Summer tourists arrived by rail from Auburn and other inland towns to enjoy the parks on the waterfront.which were known for having the very best sand beaches on Lake Ontario. The railroad also carried coal up from Athens, Pennsylvania to a 1500 foot wooden trestle built on the east shore of Little Sodus Bay. The coal was then loaded and shipped by sail freighter to Canada and Ice was harvested from the bay and shipped back by rail to New York City. The trestle was torn down in 1937 a year after the spur was abandoned. When its use as a port waned, the village continued to flourish as a prime recreational destination thanks to the new State Park.
In the late 1920's land acquisitions had begun for creation of Fair Haven Beach State Park with construction starting around 1930 using labor provided by the Civilian Conservation Corps.
The Little Red School House Museum located at 1294 State Route 104A, Sterling, New York preserves Fair Haven's Railroad heritage with two floors of exhibits and a functioning railroad hand pump car that visitors are welcome to ride.
Related Regional Locations