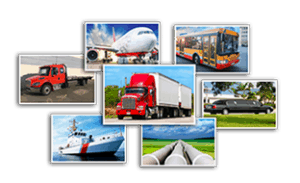 Our local DOT drug and alcohol testing centers are located in East Northport NY and the surrounding areas providing DOT drug testing, DOT alcohol testing and DOT physicals for all DOT modes regulated by Part 40. Same day service is available at our East Northport NY DOT drug testing facilities and most of our DOT drug testing locations are within minutes of your home or office.
What type of DOT Testing is required?
Coastal Drug Testing provides DOT pre-employment, random, post-accident, reasonable suspicion and return to duty testing at our East Northport NY DOT drug testing centers.
If you hold a CDL license, a large, medium or a small trucking company, Coastal Drug Testing has a complete DOT compliance package which includes all the requirements to comply with CFR 49 part 40.
All Coastal Drug Testing DOT drug testing centers utilize SAMHSA Certified laboratories and a licensed Medical Review Officer as required by DOT part 40 regulations.
The U.S Department of Transportation (DOT) requires that all DOT regulated "safety sensitive" employees have a negative DOT pre-employment drug test result on file and be actively enrolled in a DOT approved random drug and alcohol random testing pool (consortium).
In addition, if a DOT regulated company has more than one "safety sensitive" employee, the employer must also have a written DOT drug and alcohol policy along with an on-site supervisor that must have completed a reasonable suspicion supervisor training program.
On the road and need a DOT Drug or Alcohol test? No Worries!
To be compliant with DOT regulations, a company's DOT drug and alcohol testing program must have the following components:
Employee Drug Testing
Written Drug and Alcohol Policy
Supervisor Training
Substance Abuse Referral
Employee Education
Random Selection Program
Post Accident Testing
Designated Employer Representative
Federal Chain of Custody Forms
Part 40 Regulations on File
The Department of Transportation (DOT) has specific drug and alcohol testing requirements for the all transportation modes all DOT agencies.
Our modes included are:
Federal Motor Carrier Safety Administration (FMCSA)
Federal Aviation Administration (FAA)
Federal Transit Administration (FTA)
United States Coast Guard (USCG)
Pipeline and Hazardous Materials Safety Administration (PHMSA)
Federal Railroad Administration (FRA)
Are You Enrolled in a DOT Consortium?
Individuals who are employed in a position designated as "safety sensitive" must be actively enrolled in a random drug and alcohol testing program. Oftentimes, covered employees will join a group of other DOT regulated employees in a random testing program and this is referred to as a DOT Consortium. Generally, an employer who has less than fifty employees or single operators will join the consortium which will comply with the random drug and alcohol testing requirements of 49 CFR Part 40. Employers that have over 50 employees who are regulated by Part 40 may elect to be enrolled in a "stand alone" random testing pool.
The DOT consortium is cost effective and complies with all requirements of 49 CFR Part 40 which mandates that all "safety sensitive" employees be enrolled in a random drug and alcohol testing program.
The Department of Transportation (DOT) has strict regulations requiring regulated companies and independent operators (CDL License Holders) to be an active member of a DOT drug and alcohol Consortium and failure to comply with these regulations can result in significant fines and other DOT sanctions.
We are fully versed in the DOT procedures for pre-employment drug testing, random drug testing, reasonable suspicion drug testing, post-accident drug testing, return to duty drug testing and follow up drug testing.
DOT regulated companies with multiple safety sensitive employees must also have an employee within the company who is assigned as the "designated employer representative" (DER). This is the person responsible for removing any DOT "safety sensitive" employee who is covered by 49 CFR Part 40 from performing a DOT safety sensitive position when a positive drug or alcohol test result has occurred or an employee has refused to take a required DOT test.
If you have recently become a DOT regulated company, within the next 18 months the Department of Transportation (DOT) will conduct a "new entrant" inspection to ensure that you are in compliance with all DOT regulations including the drug and alcohol testing requirements. If you are currently a DOT regulated company, you are subject to regular inspections to ensure compliance.
Avoid DOT fines, penalties and be complaint with all DOT drug and alcohol testing regulations! Coastal Drug Testing can assist small, medium and large DOT companies in complying with all requirements of 49 CFR Part 40.
DOT Drug Testing Locations in East Northport NY
(Don't see a location near you? Call us (800) 828-7086)
Local Area Info: East Northport, New York
Soon after the establishment of a village in the Huntington area, English settlers sought to further expand their territory. On July 30, 1656, land was purchased from Chief Asharoken, head of the Matinecocks Native American tribe, part of which consisted of the land that is today known as East Northport.[2]
Two distinct communities formed in the area now known as East Northport. The more populous settlement known as Larkfield was located on the northern side, near Vernon Valley (now part of Northport). Larkfield originally developed near the location of Genola Cemetery, just north of the modern-day junction of Larkfield Road, Vernon Valley Road, and Laurel Road. A second community located on the southern side was known as Clay Pitts, named for its vast deposits of red clay. This clay which had been used by Native Americans to form pottery was used by the Europeans to form bricks for construction.[3] The land between Larkfield and Clay Pitts was well suited for agriculture, and the region prospered in the late 18th century as a thriving farming community by supplying produce to markets in New York City and Brooklyn.[2]
In 1868 the Long Island Rail Road opened a station within the village of Northport.[4] However, just a few years later the LIRR decided to move the Northport station to a new location in Larkfield to facilitate further railway extension to Port Jefferson. The new railway station located at Larkfield Road and Bellerose Avenue opened on January 13, 1873.[5] Although the station retained the name of Northport, train conductors would refer to it as "East of Northport", because the station was located east of the railway junction which used to direct trains north to the old station located in the village of Northport. Despite the fact that East Northport is primarily south of Northport, the area became known thereafter as East Northport.[3] The Larkfield Post Office formally changed its name to East Northport in 1910.[2] The East Northport, New York post office building was renamed the Jerome Anthony Ambro, Jr. Post Office Building in 1998.
Related Regional Locations